Pets Corner started in 1968 and through its success other businesses were created or brought in to become part of the PetFamily. These businesses combine to offer the pet owner an unrivalled quality of services and products for pet owners. Please find out more about these special businesses by scrolling below.
X
PetFamily was formed out of the success of Pets Corner which started in 1968 and currently has over 150 stores in the United Kingdom. Pets Corner has an emphasis on quality of products sold by classroom trained staff.
Go to Pets Corner
X
Ben Johnson's Pet Practice joined the Pet Family in 2015 and is growing steadily as its reputation for excellence becomes well known. It partners Pets Corner at some locations and values the same ideals of quality and professionalism.
Go to Pet Practice
X
The UK's first natural grooming spas which can be found in many Pets Corner stores. Dogwood was started in 2016 and plans to open over 70 spas in the next few years.
Go to Dogwood
X
Doodley Dogs started by Amy & Jane Hatcher joined the Pets Family in 2014 and is gradually expanding its crèche network in the south of England. Doodley was the first dog crèche to provide pet owners with a clean, professional service guaranteeing complete transparency of operation.
Go to Doodley Dogs
Independent pet wholesale. International
distributor for the following brands.

Click to find out more
X
We.pet is a small, dedicated team of individuals who are passionate about pets and supporting the independent sector and is owned with Dan Vander and Robert Frost; experienced businessmen who have run small and medium sized businesses in different sectors for over 20 years.
Go to We Pet
X
Yora is a revolutionary new food that swaps meat for insects. Yora's grubs are just as nutritious as traditional meat without the cost to the planet. Packed with essential amino acids, fats and minerals, the grubs have the ideal nutritional balance for dogs.
Go to Yora
X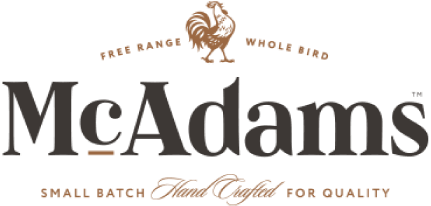 McAdams produce the only meat meal free food made using whole British free range chickens from DEFRA approved, ethical farms across the UK. Other premium dog food can contain grains, stripped carcasses and a powder called meat meal. These are often referred to on ingredient lists as "freshly prepared" or "dried chicken."
Go to McAdams
X
PetFamily created G&S after becoming exasperated at the lack of quality and performance in most basic pet accessories. G&S products are sold to Pets Corner and other discerning retailers in the UK and around the world.
Go to Great & Small